---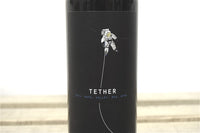 About
Same as 2014 vintage, this is Kimberly Jones' unique project, derived from top secret sources and crafted into an extraordinary blend, while 2015 is mainly Cabernet Sauvignon dominated.
Sourced from meticulously farmed vineyards in Howell Mountain, Calistoga, and St. Helena. In a region where real estate is cosmically high and price-to-quality examples are few and far between, this wine delivers rare pedigree.
If you love the modern style of Napa Valley Cabernet Sauvignon, this is an offer you simply cannot miss." 
100% French Oak -- 70% new. Only available in California. Winemaker is Anna Monticelli.
 Napa | California | USA
Cabernet Sauvignon | Cabernet Franc | Merlot | Petit Verdot | Malbec
Sustainable | 100% French Oak 
Food Pairing: American cheese steak, sauteed mushrooms, Peking duck, grilled red meat